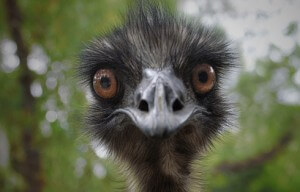 Dear Homeowner,
For many people, a major home improvement project like a new roof, siding, or windows, is among the bigger, more complex and anxiety-ridden purchases they'll make in a lifetime. If you don't do your homework, it can be hard to know what you're getting and whether you're getting a fair price.
Contractors know this, and unfortunately many of them feed on this anxiety. High-pressure sales tactics can add to the confusion, mask the true substance of the quote, and make it seem like delaying a decision could cost you hundreds or thousands.
This is why we always encourage our customers to get multiple quotes, and, where possible, compare apples to apples (same windows, same roofing material, etc.) so they can be sure they're getting what they want at a fair price.
Above all else, don't fall for high pressure tactics or the "tonight only" pricing. Take your time, shop around, and get the best price for the quality workmanship you deserve.
I can't tell you how many horror stories I hear. I came across the one below on the web and thought I would share it with you. Incidentally, it's talking about one of our competitors.
Jack
My husband and I decided to replace old windows in our house and signed a contract with [Competitor Company Name Removed] for $9378. We thought it was a good deal because the salesman knocked off $2000 for us from the price they gave us at first.

The same day we spoke to our friends and neighbors and learned that the deal is not good at all. We found out that we will be paying almost twice as much the market price of the service.

The next day early in the morning my husband faxed them our cancellation request (we had 3 days to change our mind according to the contract). He then called and spoke to our salesman.

The sales person was furious that we are canceling our contract. He was rude, called us different names and refused to give us a confirmation that the contract has been canceled. My husband just hung up.

We never heard from them again, and I hope the contract was indeed canceled, and we will not be chased by some collection agency. My advice – shop around and never sign contract with a company before researching it.