Choose your New Jersey Basement Contractor Wisely for this Important Investment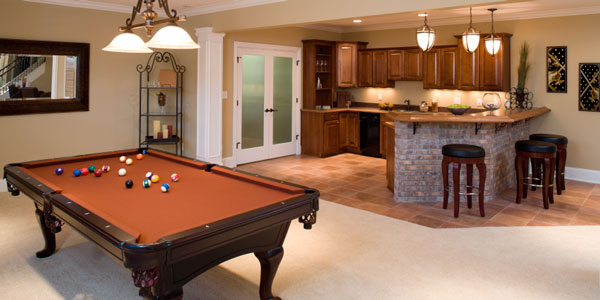 Finishing your New Jersey basement can add a tremendous amount of value to your home, and make the house more functional overall. If you have a basement area, but you do not have the skills it takes to be able to finish it out on your own, hiring a contractor is the way to go. Choosing a contractor can be difficult, because there are so many of them in the market, and not all of them are good. Here are a few things for you to consider when choosing a contractor to finish out your basement.
Know What You Want
Do you want a game room? A finished workshop or craft area? A home theater setup? Before you get into the process of actually choosing contractor, it is usually a good idea to go into the project having some idea of what you want. Although a good contractor will be able to help you figure out the specifics, you need to have a general idea of the things you want. If you don't know what you want, it's difficult to choose a contractor that can deliver it. If you don't have a plan for the contractor to follow, you may need to have one developed professionally by a designer or an architect.
Locating Reputable Contractors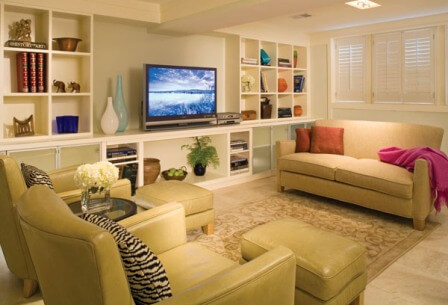 When you are in need of a basement contractor, you could always open up the phone book and start calling people listed in the yellow pages. However, you don't really know what you are getting when you use this method.
Start by asking people in your area who they have used for renovations or repairs in the past. Most of the time, you can get the names of a few different contractors this way so that you can have a good place to start.
You should also check out the Better Business Bureau to see which contractors have the best reputation in the area. Besides the Better Business Bureau, there are other review resources that you can check with to see what others think about a contractor before hiring one.
Talking to Contractors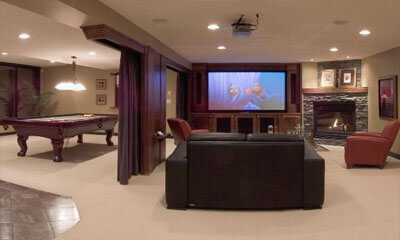 Once you have identified a few potential contractors to work with, it is important to get multiple quotes and ask them questions. By doing this, they will be able to see the project, and tell you exactly what it will take to complete it. When you compare the quotes, review the quotes carefully and make sure you're comparing apples to apples. What may seem like minor differences in materials and features can make one quote look significantly higher than another, when in reality it may represent better value for the dollar. Make sure the contractors are licensed, bonded and insured. You should also ask to see some pictures of jobs that they have completed in the past. Most good contractors will have a portfolio to show you. At that point, you can choose the NJ basement contractor that you feel the most comfortable with and who offers the best value.
Want to learn more about how we can help? Visit our NJ Home Improvement homepage.