Adding siding to your home or replacing existing siding is a great way to not only preserve your home's structure, but also to add beauty and value. In most cases, homeowners will choose to partner with a contractor to complete any siding work, but the process of choosing a siding contractor can be difficult and confusing. If you're currently planning to have siding work done, here are a few tips for choosing the best contractor for the job.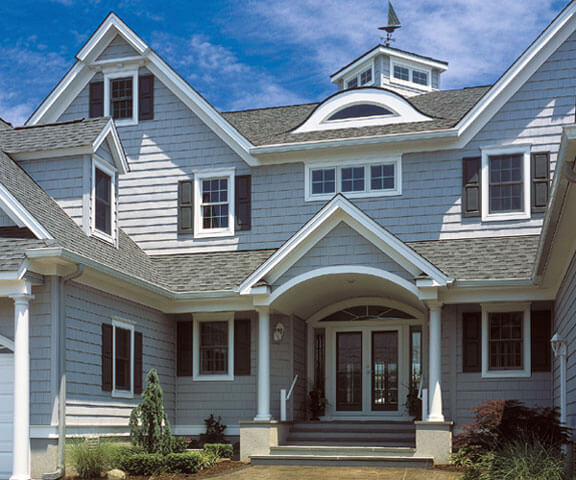 1.) Develop a Plan
Before you even speak with a potential contractor, it's always a good idea to develop a plan first. Developing a plan means writing out exactly what you're looking for in terms of siding appearance, style, strength, durability, color, dimensions, and so on. When writing out your plan, you'll want to be as specific as possible so that you can easily let a potential contractor know exactly what you want and how you want it done. If you've established a preliminary budget, jot that down as well.
2.) Make a List of Potential Siding Contractors
One of the easiest ways to find a reputable contractor is to use the Internet. In many cases, homeowners can use search engines to see a list of siding contractors in their specific areas. You may also wish to look in your local phone book for options, and it never hurts to ask friends, coworkers and family members for recommendations. You'll want to find at least three different potential contractors in order to get a range of prices, features, and installation options.
3.) Speak with Your Potential Contractors
Once you've found potential contractors in your area, you'll want to have them come out to your home separately in order to inspect your current siding or exterior walls, discuss your plan and give you a quote. When speaking with siding contractors, you'll also want to find out about their experience levels, whether they have the proper licenses and insurance coverages, how they plan to complete the work and what other options you have. Ask for references and recommendations. A quality siding contractor will be able to answer all of your questions easily, give you the best price, offer quality materials and have references whom you can contact. You should receive a detailed quote in writing. Don't fall for pressure tactics used by unscrupulous sales people. Take your time and evaluate all your options.
Once you have interviewed all of your potential siding contractors, it's important to write out all of the attributes of each. You'll want to compare prices, materials, experience levels, estimated completion times and more in order to find the contractor who will be able to get your siding job completed in the way that you want it done. Never rush into a siding job, and never accept the first quote you're given. Your home is your largest investment, so it's important that you hire only the best of the best to take care of it.
Interested in learning more about our siding services in New Jersey? Use this form to contact us, or for even faster service, call Jack at 973-202-3075.