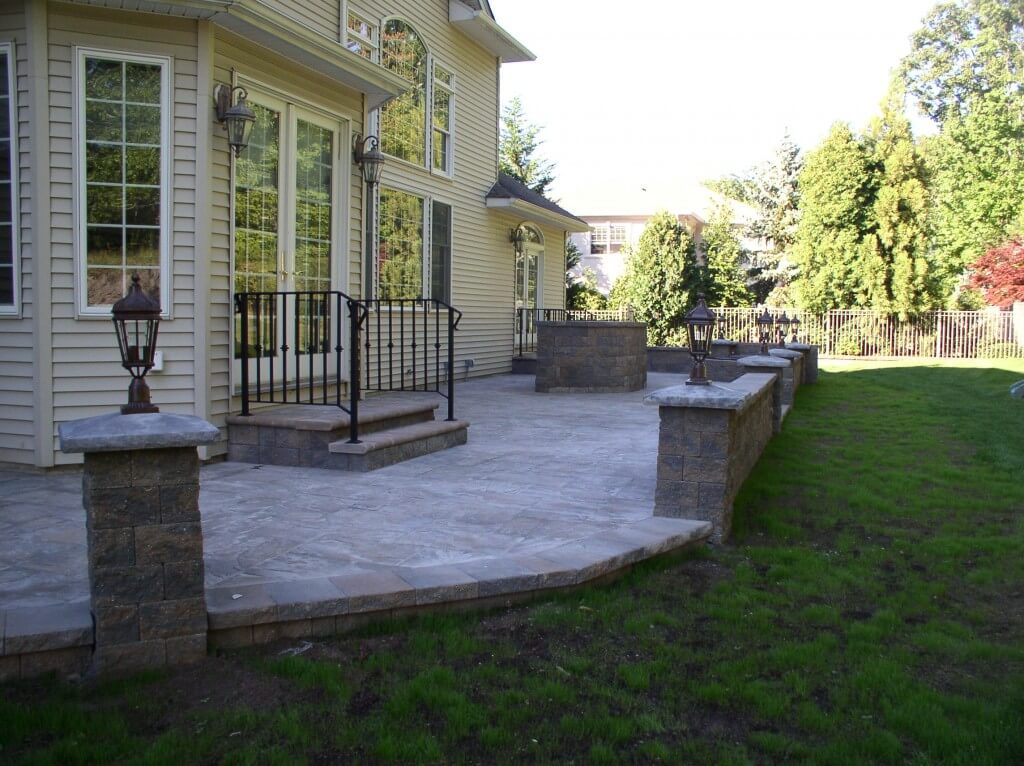 When it comes to installing your patio, you probably want somebody that values perfection, but won't charge an arm and a leg for their time spent on your home. Even the slightest of mistakes and inexperience can ruin the aesthetics of your landscaping, or even worse, it could decrease the value of your home or cause foundation or drainage issues.
According to Angie's List, there are multiple areas that you need to assess potential patio installment contractors in before choosing and hiring one. Be sure to check with this guide before making any sort of final decision.
Check for Licensing and Insurance
Before you sit down and begin talking about patio installation jobs with just anyone, you want to make sure that they are legally and financially able to do their jobs. A professional patio installation contractor is required to have an active license in most states. It is quite illegal if the contractor performing work on your patio cannot show any form of licensing.
Also, the contractor should be insured. If the contractor regularly works with employees or plans to bring them to your work site, you will want to be sure that they are backed by worker's compensation insurance. If neither the contractor nor his employees are insured, you could be left to eat the bill on possible damages that the contractor causes to your property. As they say, it is better to be safe than sorry. Always ask for proof of insurance when interviewing.
Ask About a Guarantee or Warranty
Once the contractor in question completes his work, it won't be completely out of the realm of possibilities that there will be errors or mistakes that need fixing. Most contractors with a guarantee or warranty policy are often willing to fix mistakes that arise during a certain window of time after the installation. If the contractor typically charges for these types of repairs when others typically wouldn't, beware.
Forming a Schedule and Getting the Job in Writing
You won't want to complete this step while still interviewing other contractors, but you'll want to find out whether the installer can handle sticking to a contract and schedule. In most cases, patio installers will lay out a specific time that they will show up each day for work. They also might pick out certain days that they will perform the work, and a deadline is often set. If the contractor can't foresee an end date or doesn't know when the job might end, you should more than likely look on to other candidates.
Additionally, patio installers that avoid the ideas of contracts should be avoided at all costs. This is a great way to wind up with an unfinished or unsatisfactory job that you can't legally do anything about.
Discussing the Patio Installation
A great patio installer will be able to inform you about each step that they will take in the installation process of your patio. They'll go over ideal materials, show you multiple photos of past projects, and they will even help you make sound decisions pertaining to your patio.
Grabbing Referrals
Lastly, you will want to request at least five referrals from the contractor to gauge their acceptance by the community. You can even ask to visit the actual sites and talk with the homeowners. Look elsewhere for other candidates if you find that the installer doesn't see the importance in referring you to their past clients.