By Jack DeRosa
For this window replacement in Bridgewater, NJ, we used Andersen New Construction Window Replacement and Azec Trim with Azec Colonial Window Sill. These were custom painted to match the existing windows.
As in all window replacement projects, there were a few initial questions to be answered.
The first question was whether to choose wood windows, such as Andersen, Pella or Marvin, or a vinyl replacement window such as the Alside Mezzo series window.
Since the majority of the windows in this house had been replaced by the previous homeowner with Andersen wood windows, the homeowner decided to continue with wood.
His dilemma was that half of the windows on the front first floor were Andersen and half were Pella so he was not sure whether we should use Andersen or Pella windows.
Upon closer inspection, we found that the four Pella windows were beginning to fail. They were not in immediate need of replacement, but would need to be replaced in the near future.
The Andersen windows, however, were in good condition since they were newer, and hence they were not in need of replacement.
Our plan was to replace the four existing windows which we could not determine the brand with Andersen windows now, and to replace the four Pella windows with Andersen windows in the next year.
Our next decision was to use a pocket replacement installation application window or a new construction installation window.
We had two factors to consider.
First, the interior trim had been custom faux painted, and if possible we did not want to disturb any of the interior trim.
Second, the exterior trim was rotting and needed to be replaced.
Those two factors were the reason that we chose a new construction application window.
We would remove the exterior trim, take the existing windows out from the outside and install the new window from the outside without disturbing any of the existing interior trim.
Next we would replace the existing exterior trim with a PVC trim that will never rot.
Because the PVC trim only comes in white, it had to be painted to match the rest of the trim on the house.
We took a piece of the existing trim to Benjamin Moore and, using their computer color scanning equipment, they were able to match the color.
Two coats of paint later, the trim matches perfectly.
This customer was a pleasure to work with in every way. Both he and I are thrilled with the final product.
If you need replacement windows in Bridgewater, NJ or anywhere in Essex, Morris, Somerset, Hunterdon or Warren Counties, please give us a call @ 973-202-3075.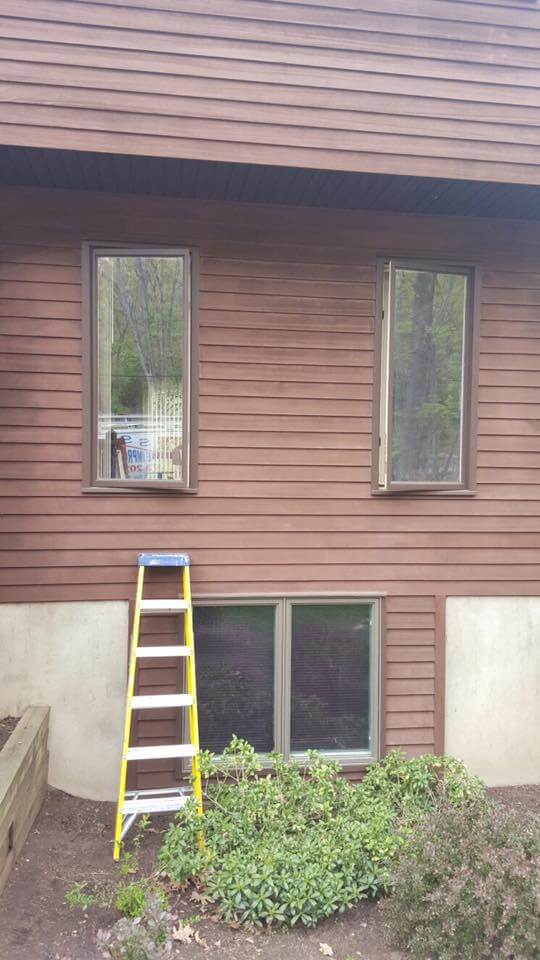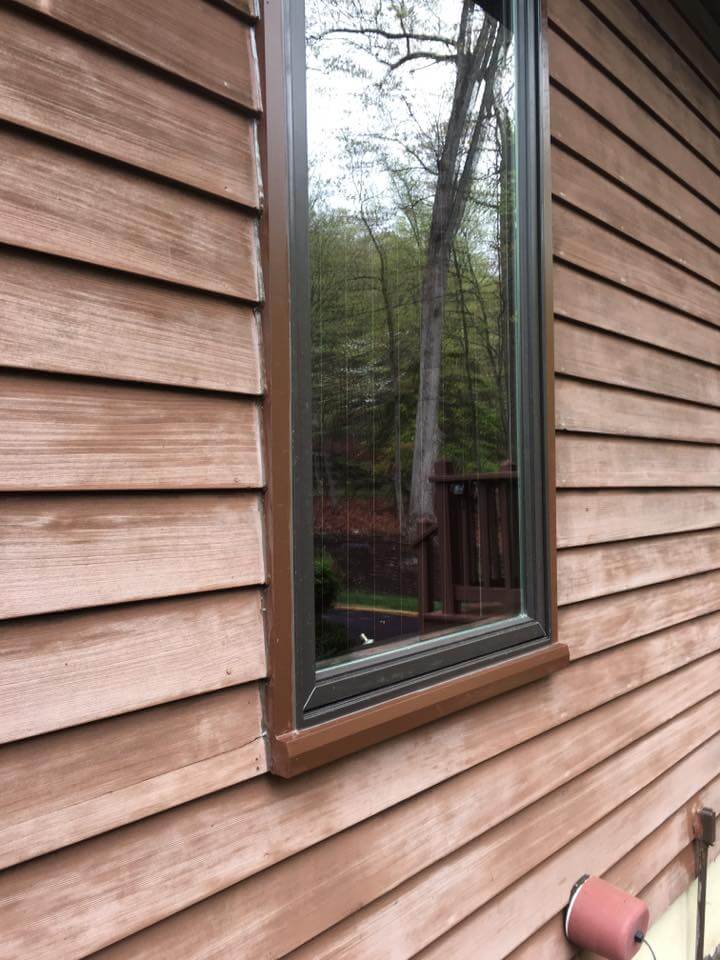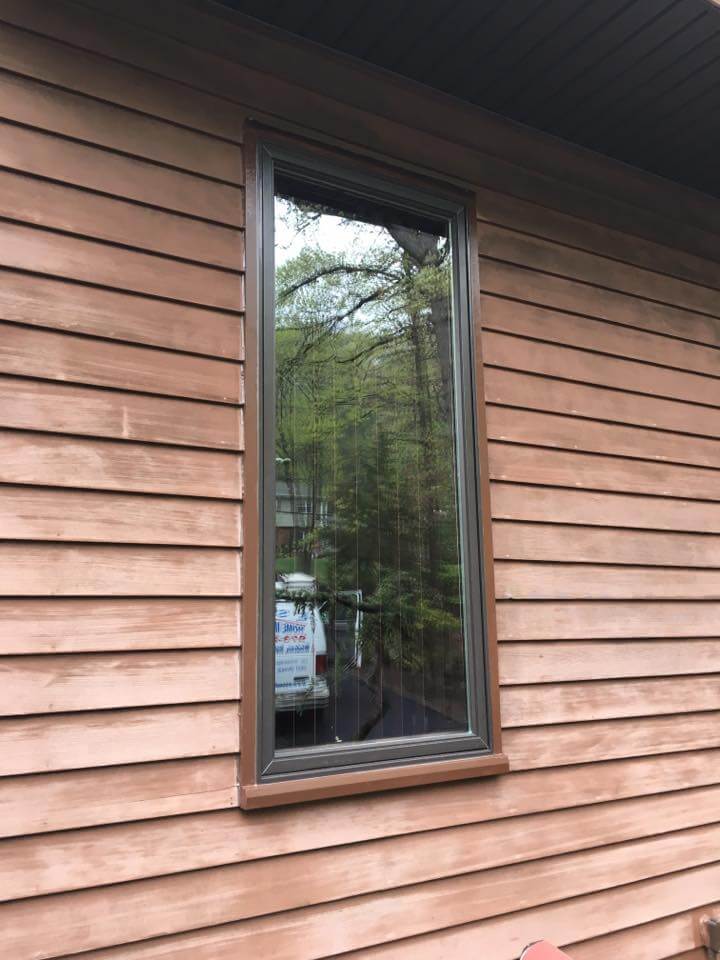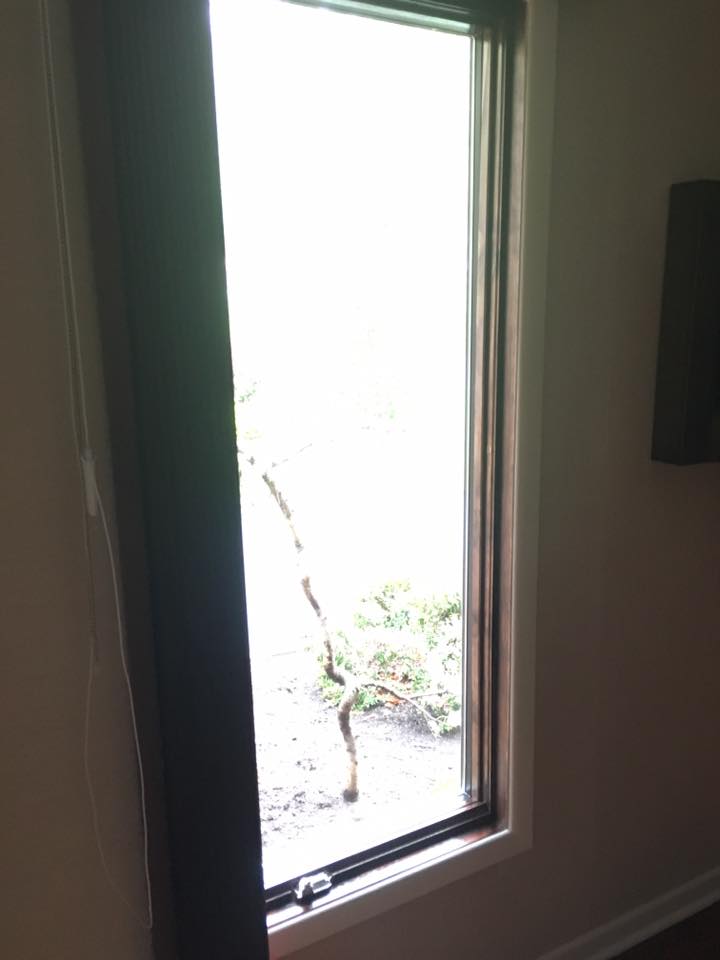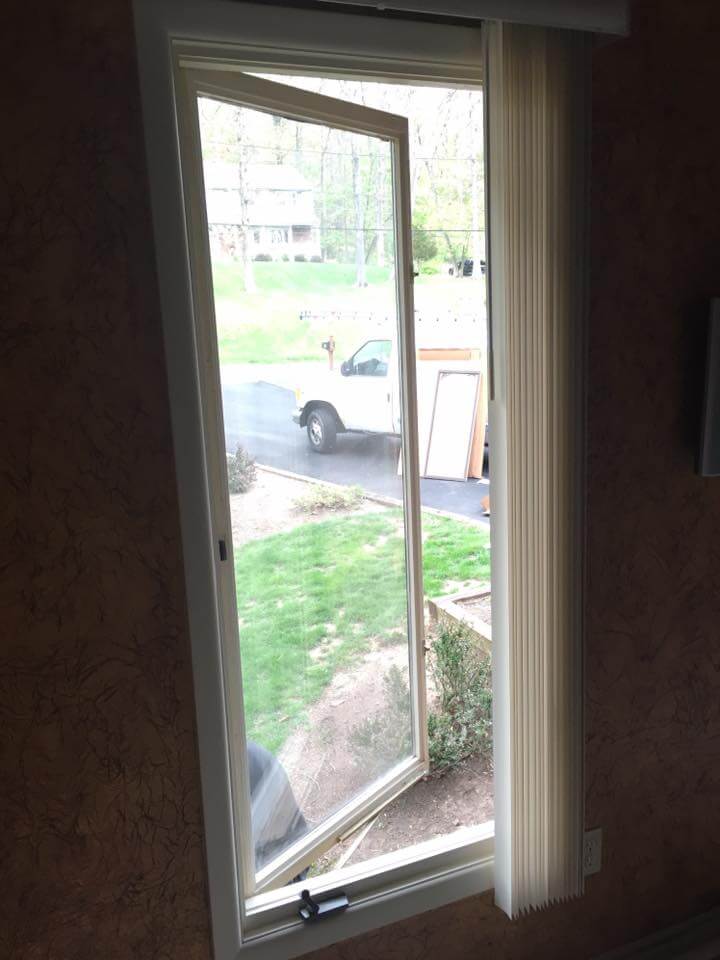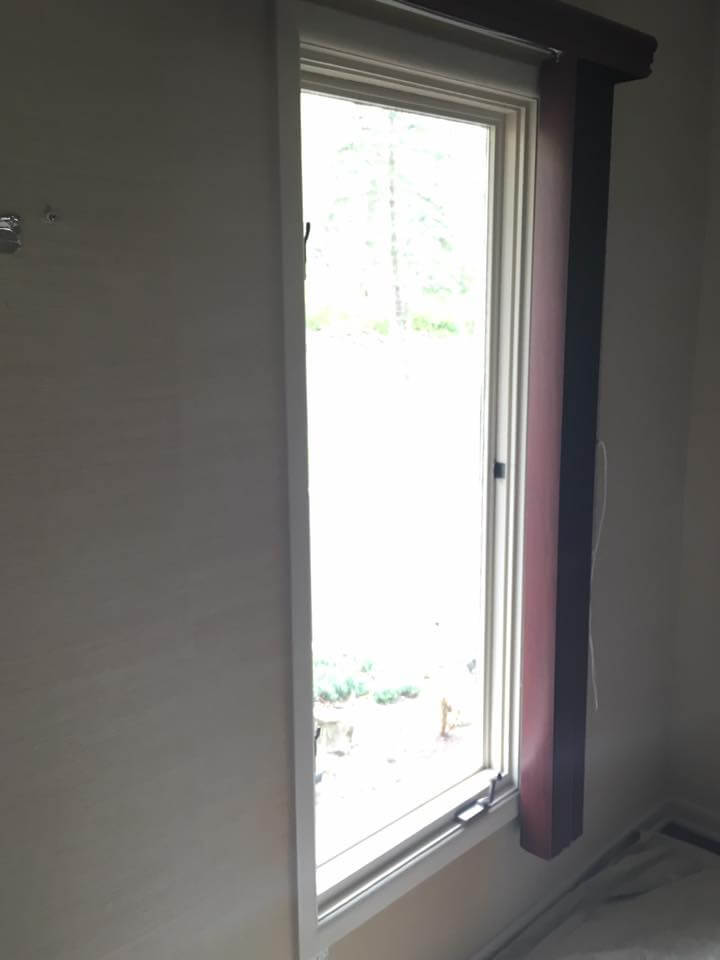 Bridgewater is located just south of Bedminster and Far Hills and just north of Raritan and Somerville in Somerset County, New Jersey.
Further Reading: