This project was the remodeling of a small 8' x 11' kitchen circa 1965.
Our plan was to open the wall between the kitchen and the dining room and the wall between the dining room and the den, hopefully giving us a feeling of dramatically more space. Here is a before and after picture of that area.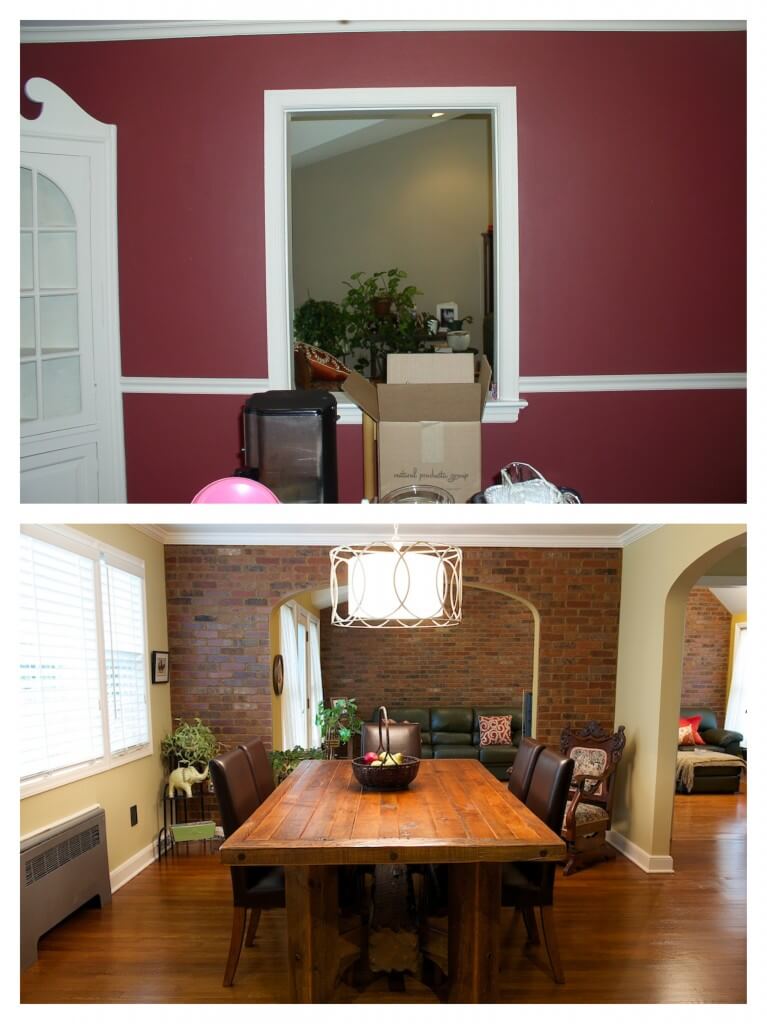 We also enlarged a 3' single window from the dining room to the back yard to a 9' triple window, again looking to give the project more light and air.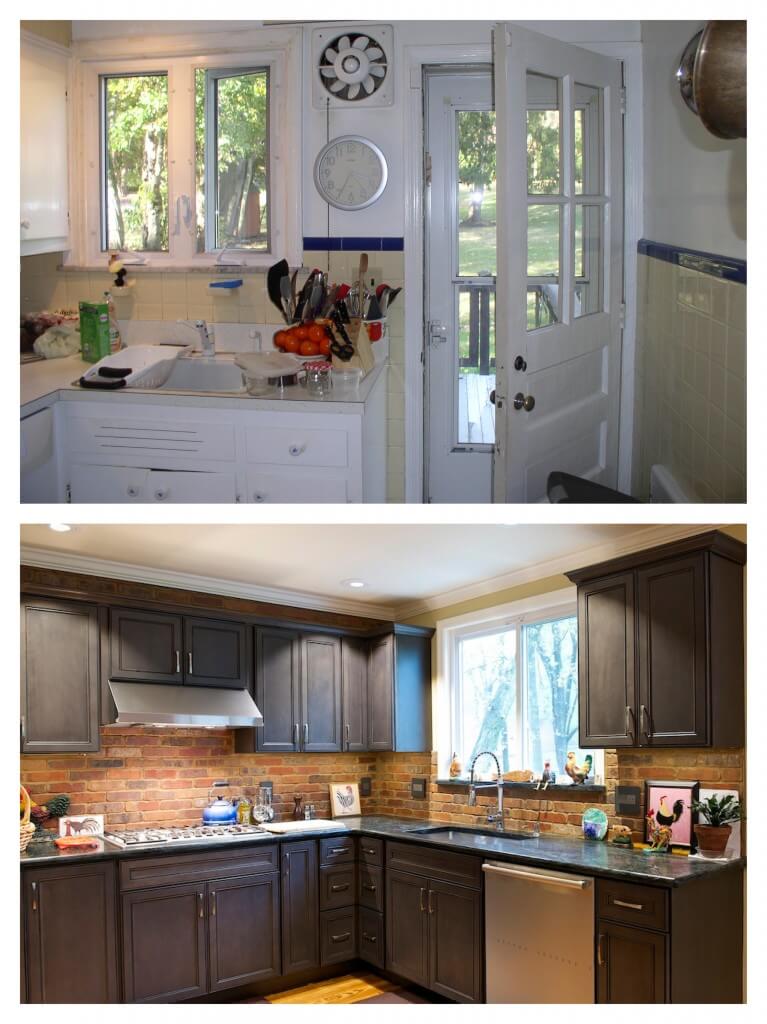 The cabinets we installed are by Decora, with a Cobblestone finish in Savannah Maple color.
The soapstone counter tops were purchased from Dorado Soapstone in Colorado; imported from Brazil. The color is Belize and has a polished finish unlike the dull muted finish of typical soapstone.
We used a Peppermill half brick for the bask splash, the wall between the dining room and den, and the far wall of the den.
The brick gives the rooms a cavernous depth and almost feels like a wine cellar in the South of France.
The walls are painted with Benjamin Moore – Straw Hat #270.
The appliances were purchased from A. J. Madison, and the homeowner was very pleased with their prices and service.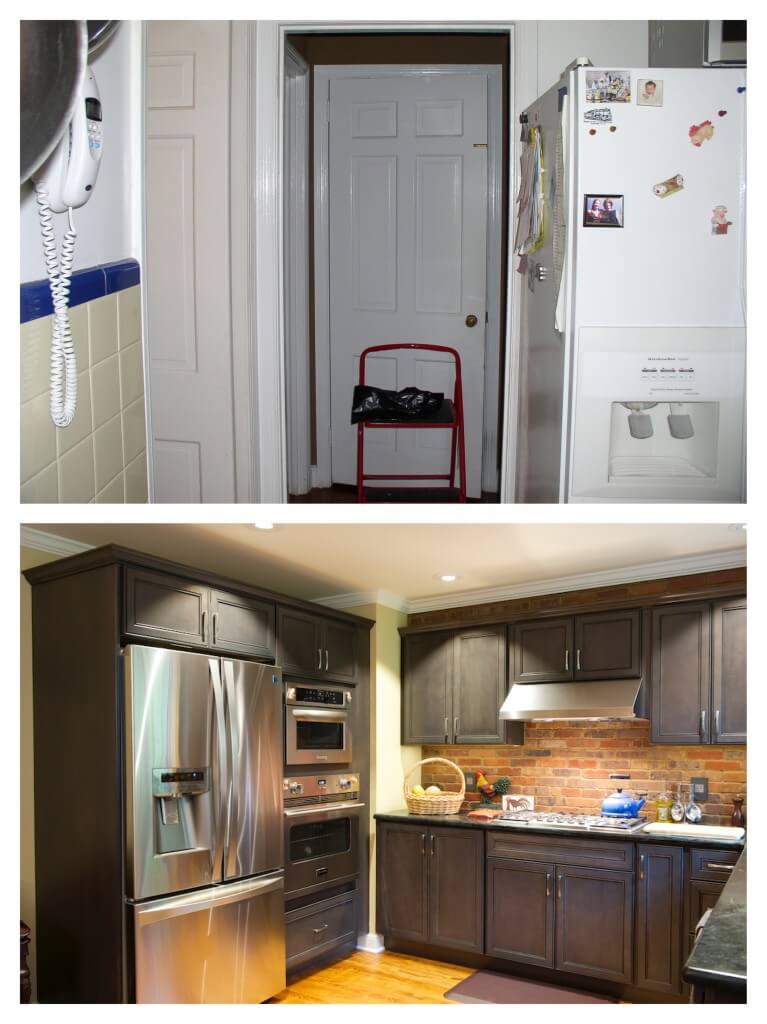 Last, but not least, the dining room table is from Woodland Creek Furniture and is absolutely a perfect fit for the space.