Despite being the most densely populated state in the nation, New Jersey is full of charming small towns. They exist in nearly every Jersey county, whether on the beach or in the heart of the state, and each small town offers something unique.
The small towns on this list are some of the most charming in all of the Garden State, and are bound to impress anyone looking for a quaint weekend getaway with good food, adorable homes and inspiring architecture, fascinating history, and delicious eateries. Most of the towns on this list have populations of less than 20,000 people (according to the 2010 census) and at least one notable attraction.
1. Lambertville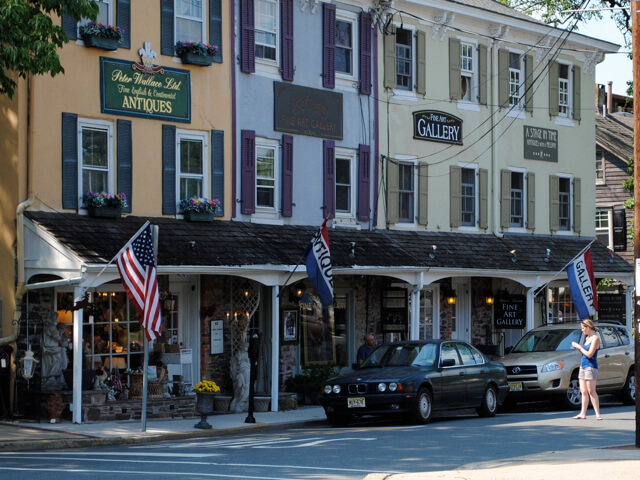 Located in Hunterdon County, which is packed with charming small towns, Lambertville is a quaint riverfront town that offers an exciting arts scene, plenty of shops and boutiques, and a wide variety of tasty restaurants. In fact, one of New Jersey's most famously unique bars, The Boat House, is located in Lambertville. Stop in there for drinks after dinner at the award-winning Hamilton's Grill Room or the always-popular Siam Thai restaurant. For a day spent in nature, take a drive along the Delaware River on Route 29, one of the state's most scenic drives, and stop at Washington's Crossing State Park, located just outside Lambertville city limits.
2. Haddonfield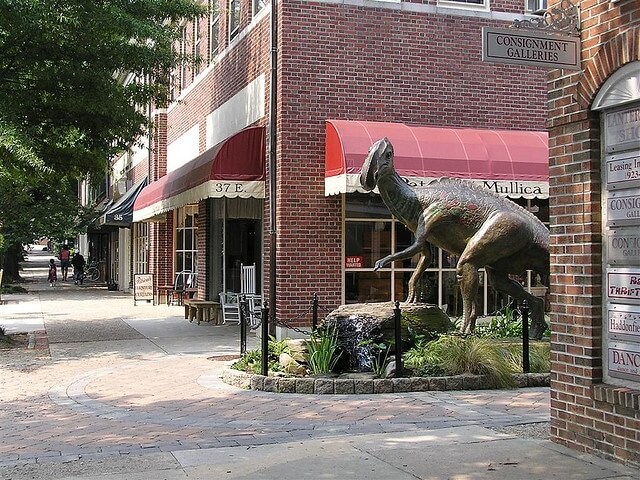 Whether you're a history buff, dinosaur nut, or Anglophile, charming Haddonfield has something for everyone. Though you may not expect to find a dinosaur in New Jersey, Haddonfield's quaint downtown is home to Hadrosaurus foulkii, which was one of the most complete dinosaur skeletons unearthed when it was found in 1858. History buffs should head to the Indian King Tavern Museum, located on the site where New Jersey became a state and the great seal was adopted. Anglophiles will enjoy the English Gardener Gift Shop (voted among the top three British shops in America) and afternoon tea at the Picket Fence. Other must-experience restaurants include Indulgence Cupcakes, The Apron, The Little Tuna, and Zaffron.
3. Cranbury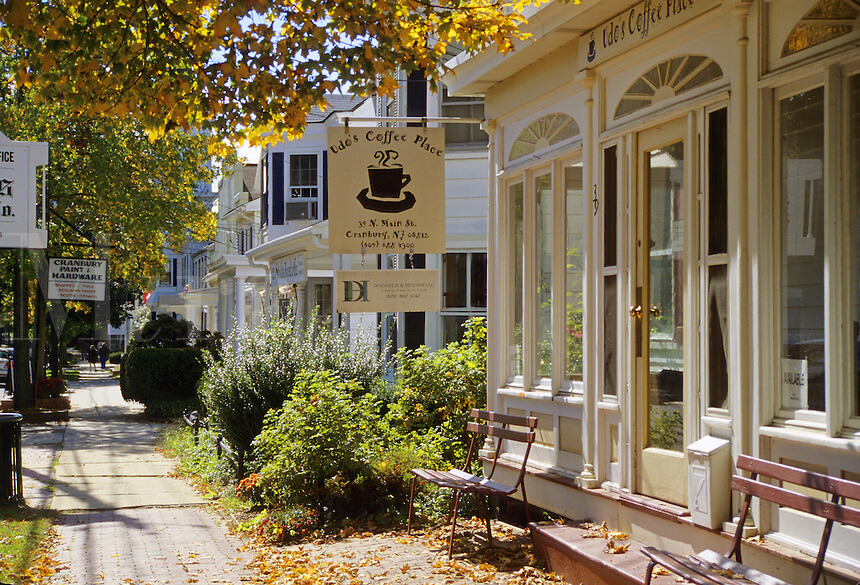 One of the most family friendly towns in New Jersey, Cranbury is bursting with quaint New England charm. Most notable is the town's historic tradition of weekly porch parties, when neighbors take turns hosting small fetes on their porches. But porch parties aren't the only glimpse into the past one will find in Cranbury. The town is one of the best preserved 19th century villages in the country, chock-full of tree-lined streets and well-maintained homes. To feel like a local, park in the downtown (no parking dfordters!) and enjoy breakfast at Teddy's Restaurant. Then stroll down Main Street and stop in at Cranbury Book Worm, one of New Jersey's best independent bookstores.
4. West Cape May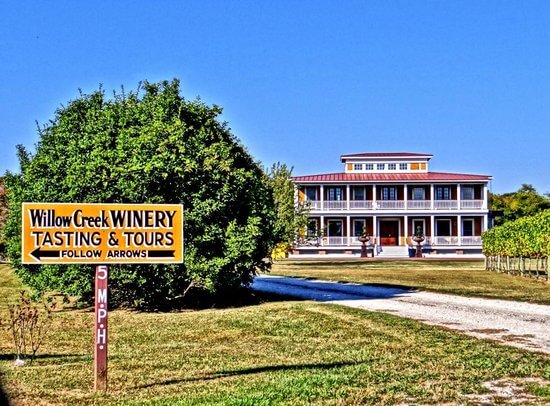 Take a break from the popular and bustling Cape May, and head to the much smaller and more charming West Cape May. The town is especially charming during the summer, when stops like The Bread Lady, Enfin Farms' roadside stand, and Willow Creek Winery are all must-dos. Sunset Boulevard is the heart of the town, where boutiques line the road on the way to Sunset Beach. Stay long enough at the beach to experience the evening flag-lowering ceremony, take a guided bird walk from the Nature Conservancy, and hear about New Jersey's most famously haunted attraction, the Atlantus, which rank in West Cape May in 1926.
5. Clinton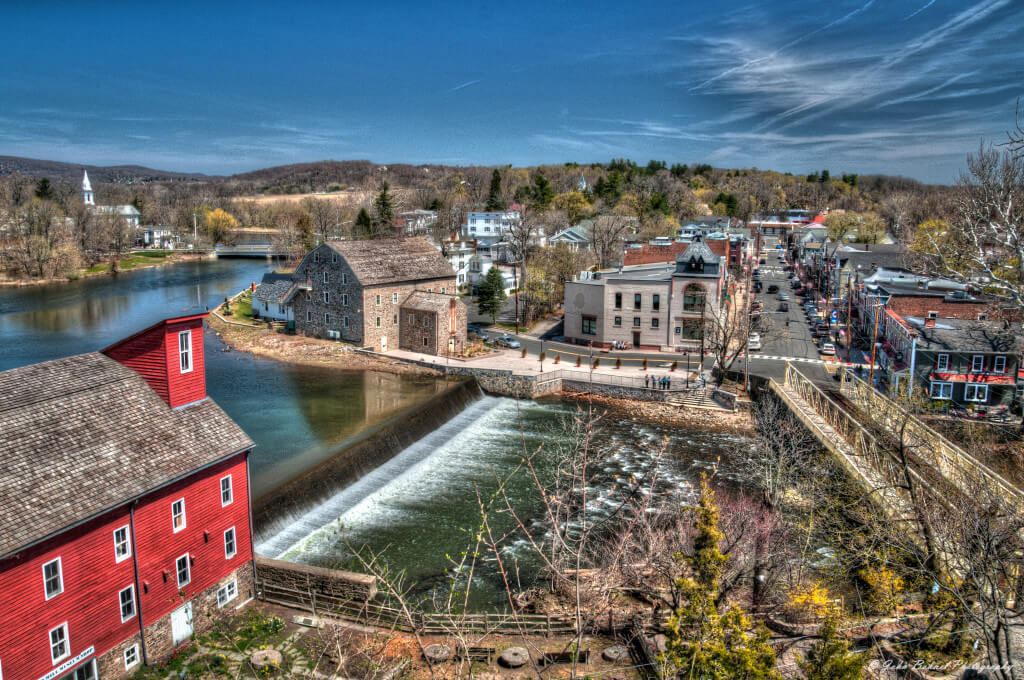 The south branch of the Raritan River meanders right through the middle of charming Clinton, a small town known for its picturesque beauty. Indeed, the river running past the Red Mill Museum might just be the most well-known postcard scene in the state. Clinton is home to the state's most compact Main Street, which is bursting at the seams with little shops and restaurants. For the complete Clinton foodie experience, stop for a sandwich at Ye Old Sub Base, an ice cream cone at JJ Scoops, and dinner at a riverfront table at The Clean Plate Kitchen.
6. Chester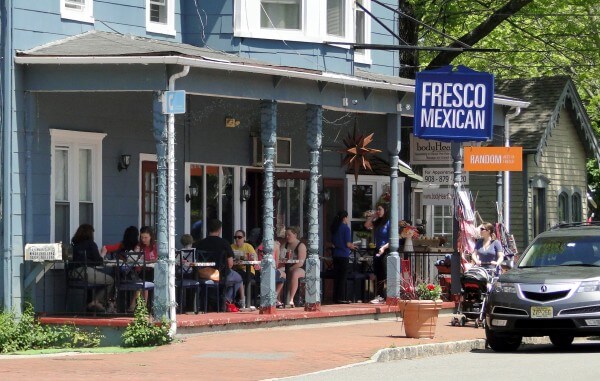 While driving along picturesque Route 206, it's worth taking a short detour to Chester. The charming small town's Main Street is lined with good looking shops and restaurants, and is therefore a perfect place for a nice stroll. Those with a sweet tooth shouldn't miss Taylor's Ice Cream Parlor, complete with white benches, or the cotton candy store — one of only two in the whole country! Pick up a treasure from imagiNations, a unique boutique that sells gifts from all around the world before stopping for some delicious homemade soup at Maria's.
7. Allentown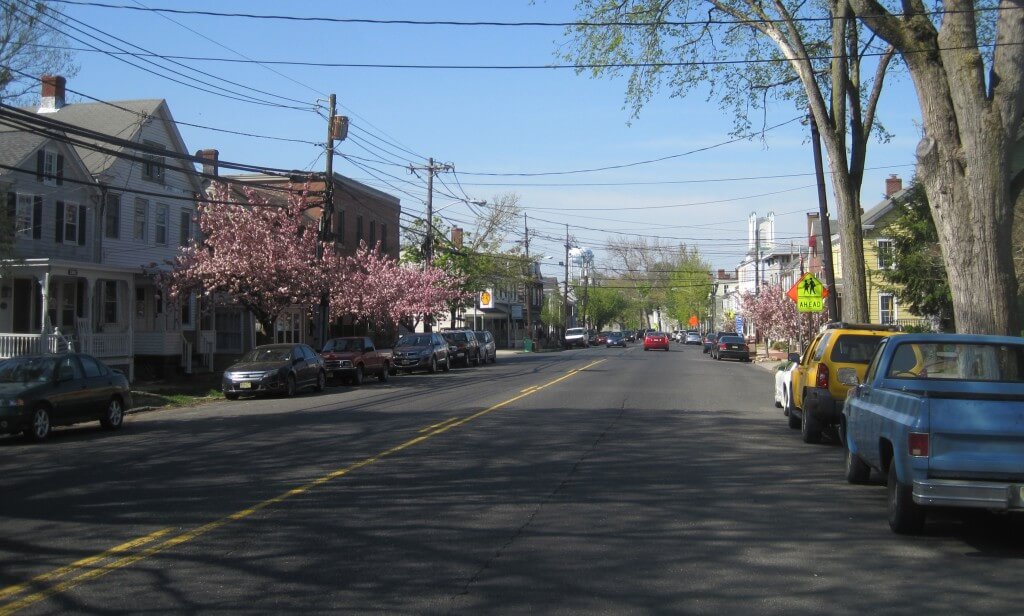 History buffs and architecture aficionados are sure to love Allentown, where nearly 250 homes and buildings date back to pre-1860. Take a stroll across the bridge at Conines Millpond, then walk down one of the most picturesque Main Streets in the entire state of New Jersey. Here, you can experience the lively hangouts that are Swal Dairy and Woody's Towne Cafe, and spend a few quieter minutes in the library that was once a church. For a few minutes of exercise or quiet reflection, check out Heritage Park, a great open space with a path for walking. Finally, just outside of Main Street is the turn-off for Route 539, one of New Jersey's best scenic drives.
8. Spring Lake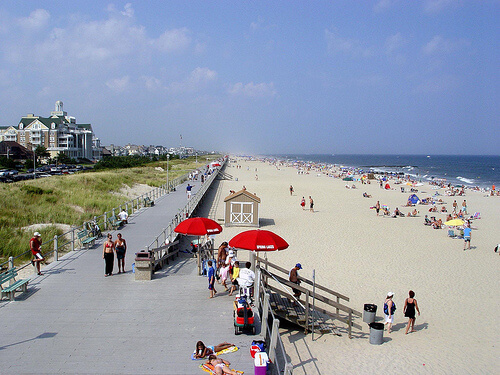 Located just a hop, skip, and a jump away from New York City, Spring Lake enjoys a well-established reputation as one of the nicest towns in New Jersey. Whether you're there to enjoy the quaint feel of the beach and traditional boardwalk, or the more sophisticated feel of the downtown, Spring Lake offers something for everyone. After a stroll along the non-commercial boardwalk, check out shop-lined 3rd Avenue, where Third Avenue Chocolate Shoppe and the Scone Pony are must-sees. For a non-beachy picnic or walk, check out the aptly named Divine Park.
9. Glen Rock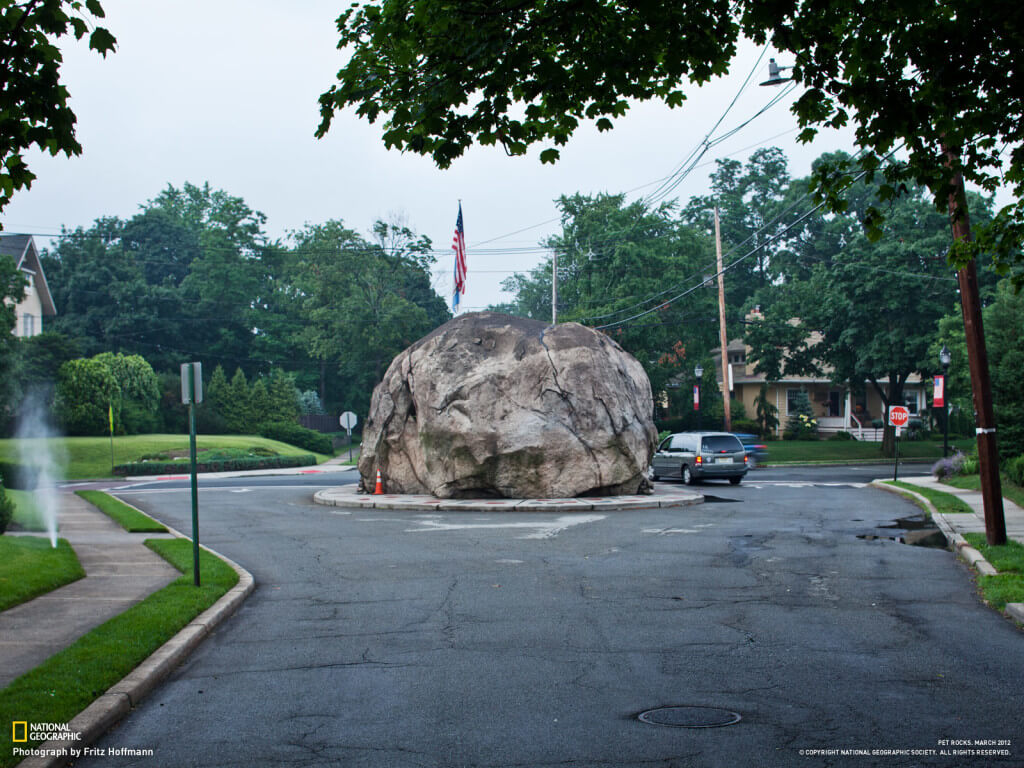 Despite its population of fewer than 12,000 people, Glen Rock certainly doesn't feel like a one-horse town. Two New Jersey transit lines run through town, making it a convenient day away for a city-dweller. The downtown's Starbucks looks more like a castle, and is easily one of the most impressive of any Starbucks anywhere. A stroll around downtown will take you past everything from a tarot card reader to a clock shop, plus several eateries, the highlights of which include John's Boy Pizzeria and Marc's cheesecake store. Before leaving Glen Rock, take a selfie with the giant boulder situated right in the middle of town. This is Pamachapuka, the "Stone from Heaven" where an Indian Council site once stood and from which the town took its name in 1894.
10. Collingswood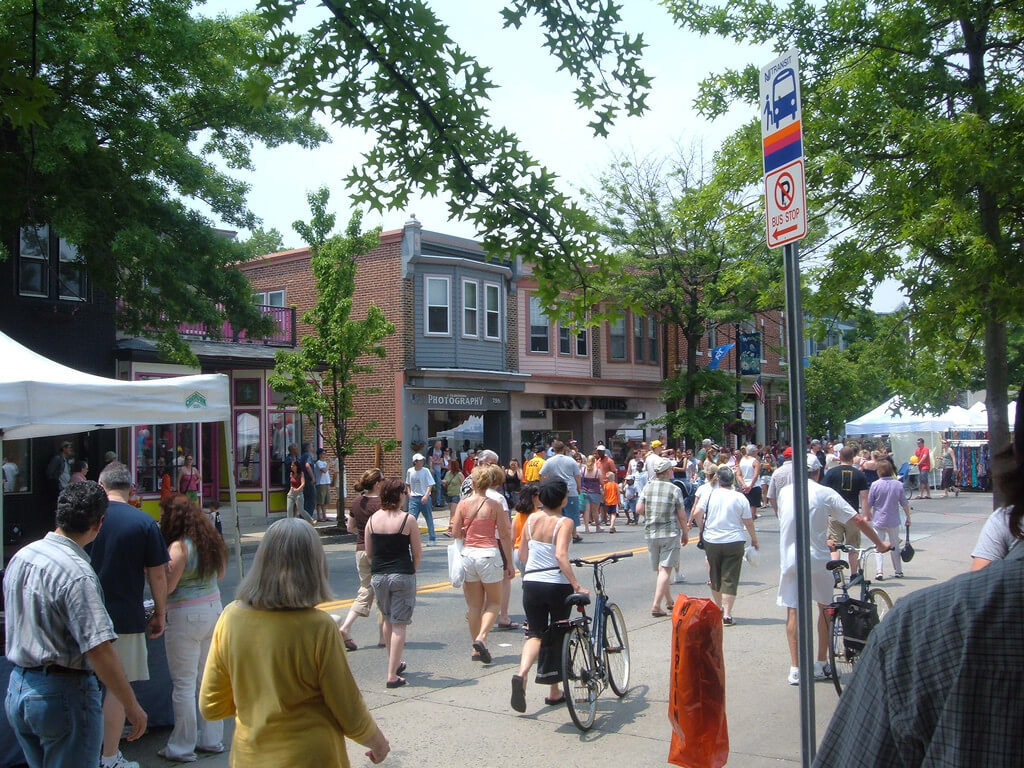 One of the more popular getaways on this list, Collingswood has plenty for everyone. One cannot leave Collingswood without taking a meal at Kitchen Consigliere, a downtown Italian restaurant run by Angelo Lutz, a former Merlino family associate (yep, the Mob). Another notable eatery is Blue Moon, where diners can taste test more than 50 different types of olive oil. Shoppers will delight in Collingswood's commercial strip, one of the longest in the state, which is complete with classic shops, trendy boutiques, various chain stores, and antique stores like The Painted Cottage.
11. Cape May Point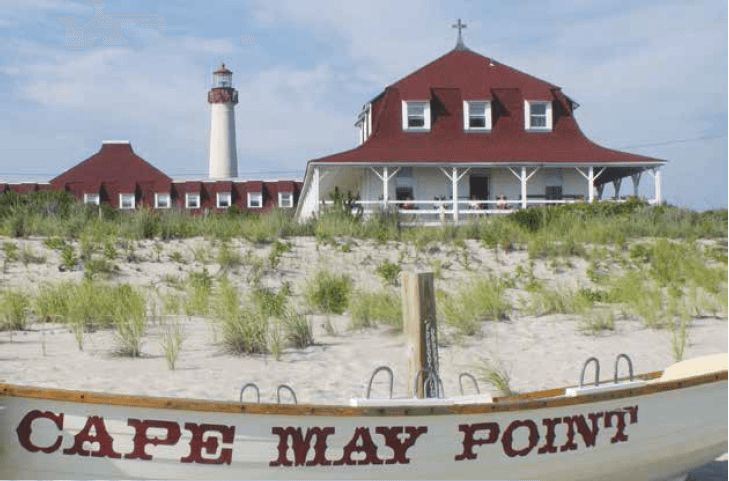 For an escape to a really (really!) charming small town, head south to Cape May Point, the southernmost town in all of New Jersey. Originally founded in 1875 as a religious community called "Seagrove," Cape May Point has retained its small-town feel over the years, and is today mostly trees, houses, and a single general store to serve its year-round population of just under 300 people. You'll have to settle for a stroll or drive through Cape May Point, though, as the town is so small, it doesn't offer any commercial lodgings.
12. Brigantine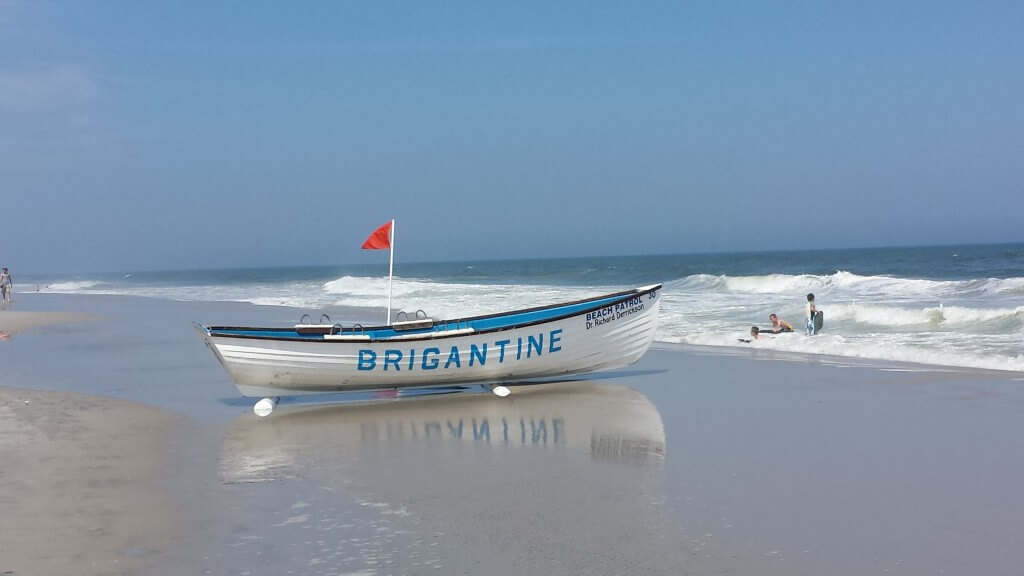 Located on the beach mere minutes from Atlantic City, the small town of Brigantine is a family-friendly town with plenty of things to enjoy. When one isn't enjoying the beach or the Links, a green wetlands area perfect for strolling, one can wander through the downtown area to visit the myriad of boutiques and fine dining options, as well as the Brigantine Historical Museum. One of the highlights of Brigantine is undoubtedly the Marine Mammal Stranding Center, where visitors can learn about the stranded dolphins, seals, and sea turtles rescued by the Center.
13. Maywood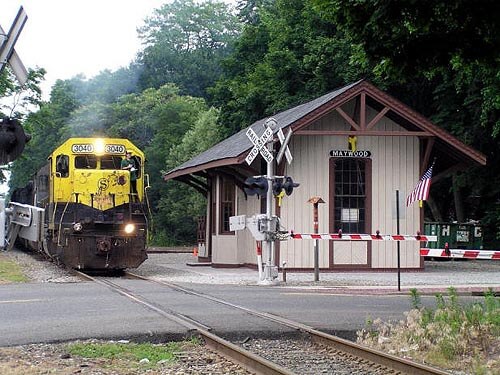 Located in the heart of northern New Jersey, and an easy commute from New York City, Maywood is a charming small town with a great downtown. There, visitors can pop into cafes, shops, and boutiques during a relaxing stroll through downtown. The Maywood Pancake House is a must for breakfast, while acclaimed restaurants like Seafood Gourmet make for great dinner options. History buffs and train aficionados shouldn't leave town without a visit to the Maywood Station Museum at the Maywood Train Station, a restored station that the town saved from demolition and which is now listed on the National Register of Historic Places.
14. Newton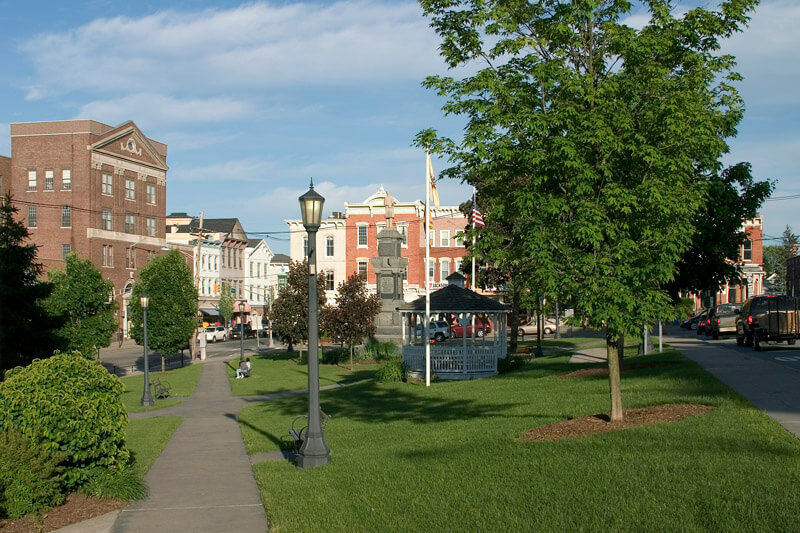 Spring Street is the heart of charming Newton. Take a stroll along this downtown street and enjoy the myriad dining and shopping options, plus the Newton Fire Museum and Spring Street Art Center. Thanks to an active Historical Society, Newton has a wonderfully enriched historical center, much of which focuses on the history of the region, but also includes Native American artifacts and bones from a Mastodon found nearby. If you're in Newton for an evening, be sure to check out The Newton Theater, a wonderful locally-owned business that offers frequent musical performances.
15. Merchantville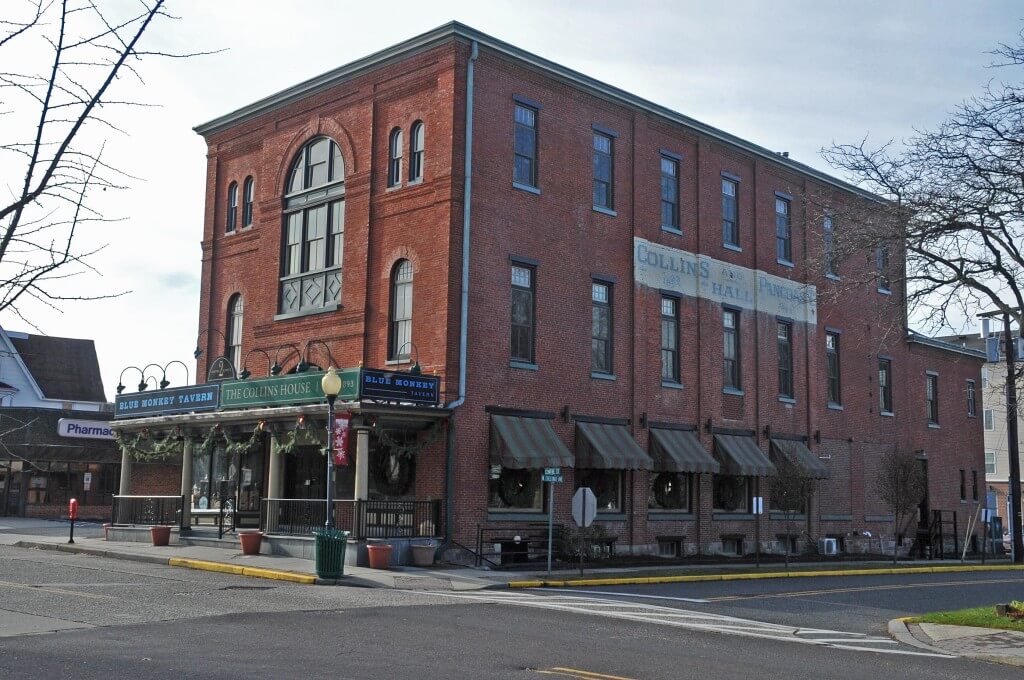 Mere farmland until about 1851, Merchantville is a small town that has its slower growth to thank for its charming quaintness. Take a quiet walk along Maple Avenue to step back in time to 1914, when the introduction of the automobile brought a surge of progress to the small town. Just as it was a century ago, Maple Avenue is lined with old church buildings and shops of all kinds. Today, Merchantville has retained much of the charm that Francis F. Eastlack described when he said, "Here you have an already established town, healthy, pure air, well lighted […] where the people are hospitable and will gladly welcome all."
16. Princeton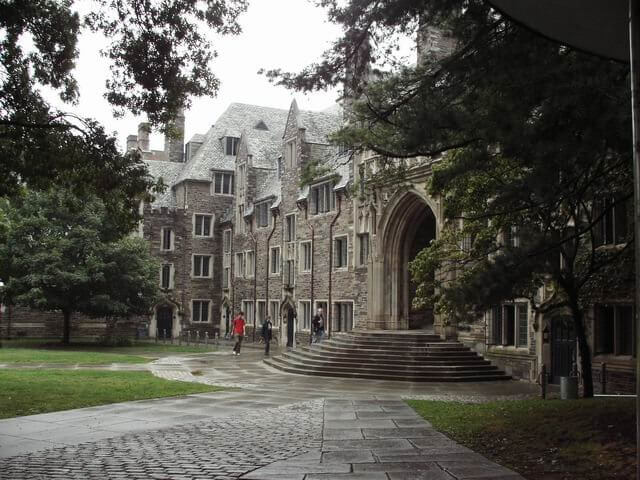 Princeton, home to Princeton University, is probably one of the most famous college towns in the world. While a visit to the campus and a stroll among the gorgeous stone buildings are absolute must-dos, there is certainly more to this charming small town than its academic history. A visit to the Princeton University Art Museum, which displays everything from Latin American folk art to Italian Renaissance paintings, is a great way to kill an hour or two. Delicious food options abound, though The Bent Spoon, Blue Point Grill, and Seasons 52 all come highly recommended. Finally, stay for an evening performance at the McCarter Theatre Center, a top-ranked professional theater company.
17. Branchville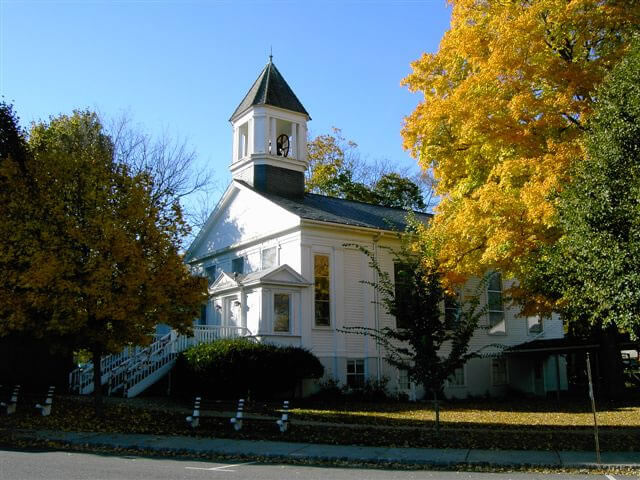 People flock to Branchville in the fall, when the New Jersey foliage bursts into overwhelming beauty and the trees look as if they are on fire. When in Branchville, head to Stokes State Forest, which is brimming with hiking paths, scenic overlooks, and picnic facilities. Truly a town for outdoor lovers, Branchville is also near the 70,000-acre Delaware Water Gap National Recreation Area, where boaters, hikers, and picnickers can enjoy the beautiful Delaware River as it flows between New Jersey and Pennsylvania.
18. Bay Head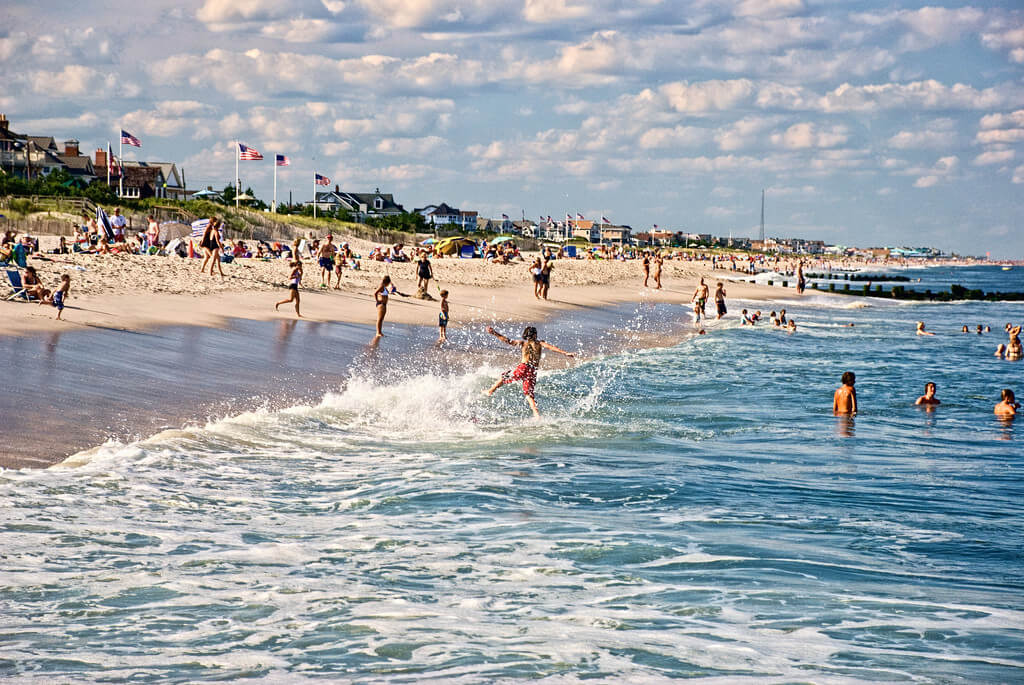 Bay Head is a quaint beach town known for its picturesque, well, everything. Bay Head is very family friendly, and not just because there are no bars within the town limits. Grab breakfast from the delicious and traditional Mueller's Bakery before heading down to a day at the white-sound beach. Just finish any food before you get to the beach; the town's "no food or drink" rules can be thanked for the pristinely neat and safe sand areas. For dinner, step just over the town line to check out The Ark, two-floor pub with great seafood and even great cover bands.
19. Frenchtown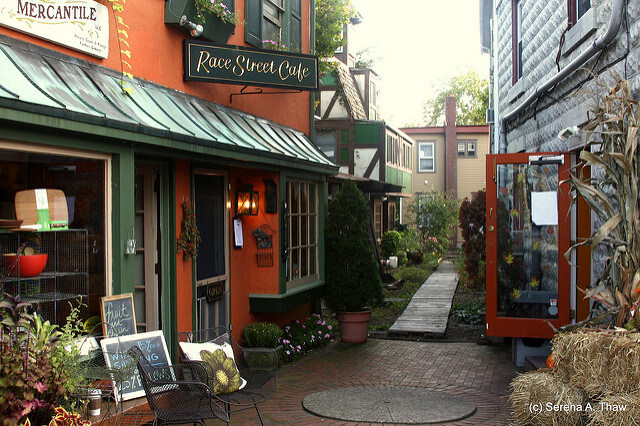 With its rolling green fields, lush riverbanks, and pristine hiking trails, one could mistake a visit to Frenchtown for a visit to the bucolic English countryside. Frenchtown itself is a great small town for strolling and shopping in the many boutiques. The city comes alive for its three big annual festivals: Wine and Art in May, RiverFest in September, and (you guessed it) Bastille Day in July. The town also borders the Delaware & Raritan Canal State Park, which has a great towpath that is popular with cyclists who can pedal along the Delaware all the way to Trenton.
20. Hopewell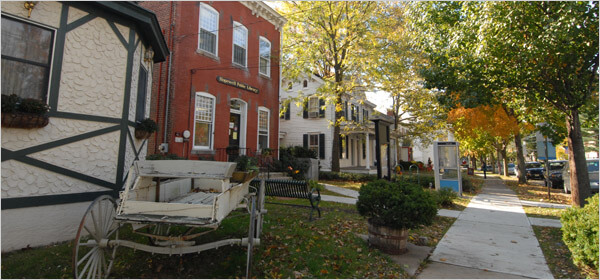 What other than quaint and charming would you expect from a town as aptly named as Hopewell? Located just north of Trenton in Mercer County, tiny Hopewell is home to just 2,000 people. Most visitors flock to Hopewell for its many antique stores, the best of which include The Broad Street Antique Center, Aquamanile Antiques, and the Tomato Factory. Other charming sites include a brick library housed in a century old former bank, a white-steepled Baptist Church with bells that chime hourly, and a Revolutionary War-era graveyard.
21. Peapack-Gladstone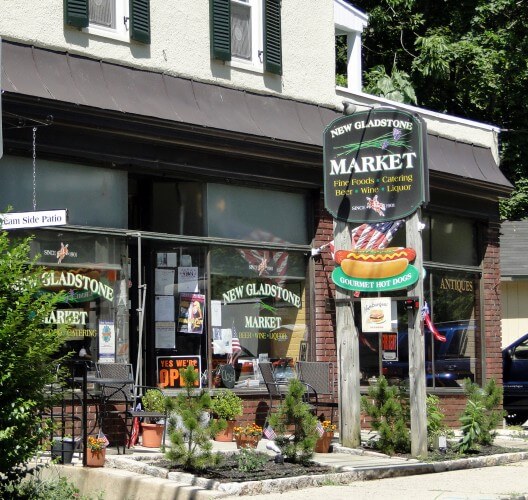 Located in a small valley in Somerset County, Peapack-Gladstone is a quaint and charming town that might seem a little familiar. Indeed, Peapack-Gladstone is so picturesque that it has been a long-time favorite choice as a Hollywood filming location, and often appears as the backdrop for daytime soap operas. Head downtown and relax at Liberty Pond, complete with swans, a small playground, a walking path, and picnic tables. The town hosts a number of festivals throughout the year, though public outdoor concerts and shows are also frequent during the summer months. Upscale shopping can be found downtown, as can highly recommended eateries like Cafe Azzuro, Sublime, and the Gladstone Tavern, to name but a few.
22. Milford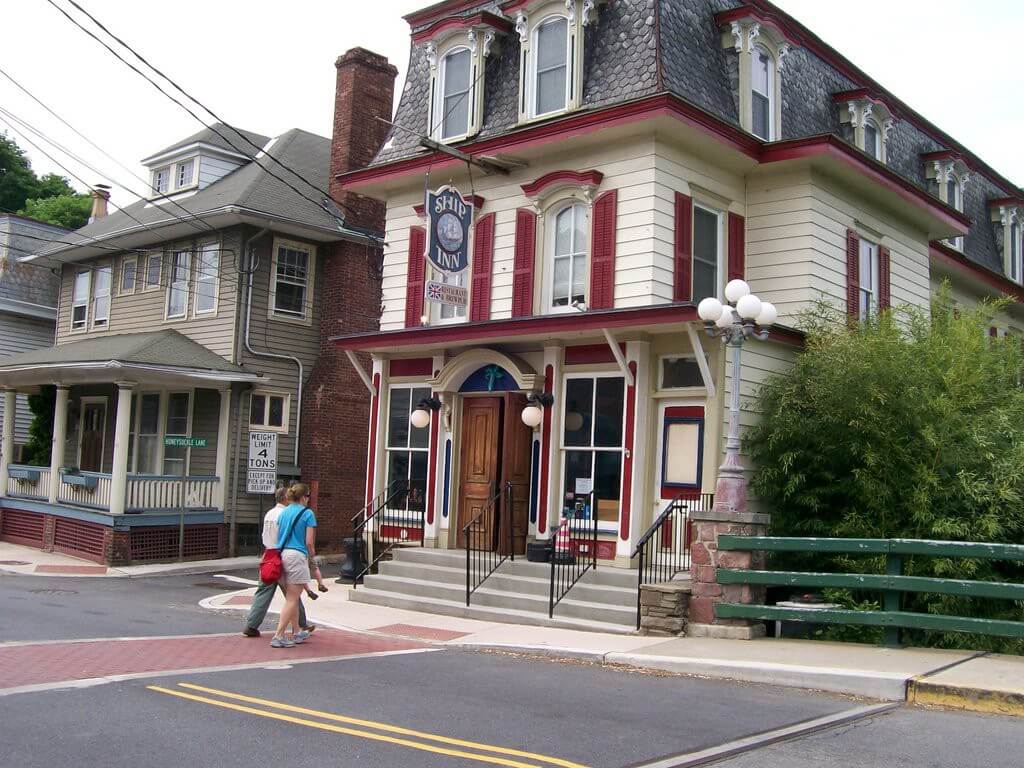 Situated on the Delaware River, Milford has retained much of its small-town charm since its founding more than 200 years ago. Perhaps all the old architecture is to thank? Take a stroll down Bridge Street and take in the impressive old buildings. Some of the town's best include the former residence of Colonel Thomas Lowrey (who helped to found the town), the old grist mill from which Milford gets its name, and the Milford Opera House. While on Bridge Street, pop into The Ship Inn, New Jersey's very first pub, and enjoy a family friendly atmosphere and plenty of tasty British-inspired foods.
23. Medford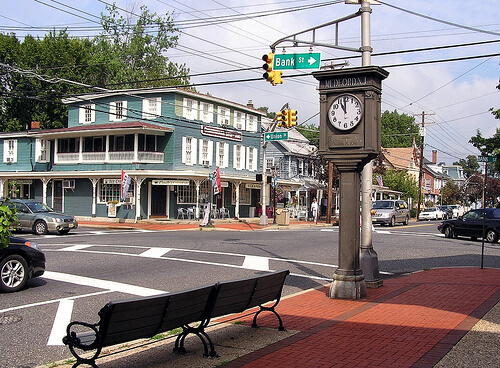 Located in southern New Jersey, Medford is a quaint, affluent, and charming small town. In fact, you'd never know that the big city and the beach are both less than 45 minutes away. Head to downtown's Main Street, where loads of charming antique stores sell everything from vintage jewelry to colonial-era treasures. Nearby is the 18th century grist mill, Kirby's Mill, that's listed on the National Register of Historic Places. Finish your day of sightseeing and shopping with a tasty meal from Braddock's, named after one of Medford's earliest families. Have some more time? Braddock's even offers cooking classes and wine tastings!
24. Cherry Hill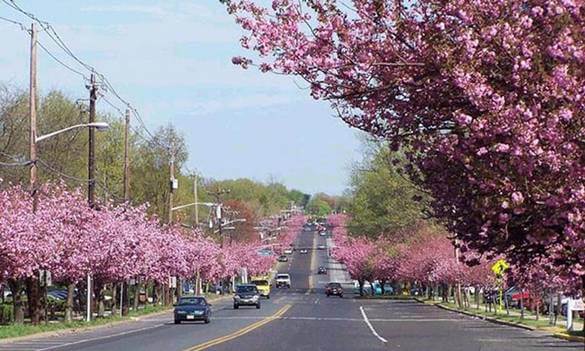 Located just seventeen minutes outside of Philadelphia, this small New Jersey town is one of the most diverse on the list and includes about as much working farmland as it does developed areas. Visitors to Cherry Hill should be sure to stop in at Croft Farm, an 80-acre historic center that was once part of the Underground Railroad, but which is now a bustling performing arts center. Nearby, the Goodwin Holocaust Museum and Education Center is the only permanent exhibit of its kind in the entire tri-state area. Other notable sites include the Garden State Discovery Museum and the Barclay Farmstead Museum. For delicious ends to busy days of sightseeing, stop in at the Capital Grille, or grab some delicious French cuisine at Dream Cuisine Cafe.
25. Belvidere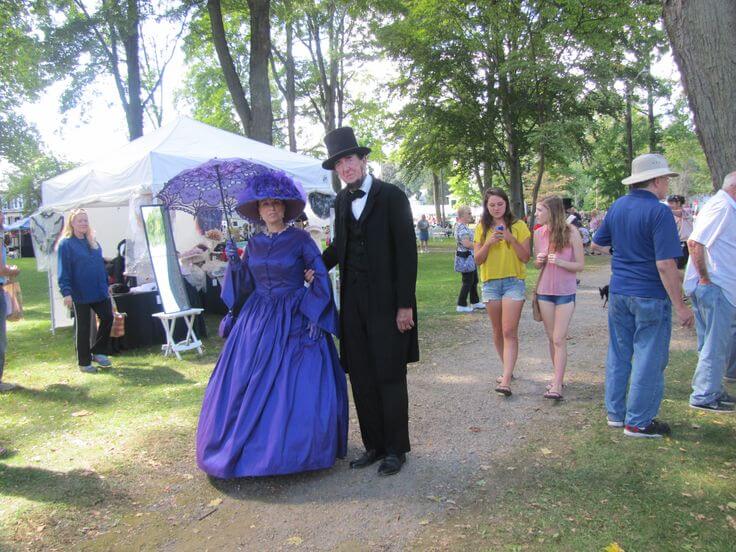 Taking a trip to Belvidere is like stepping back in time to the Victorian era. Situated between the Delaware and Pequest rivers, the latter of which is one of the state's top trout fishing streams, Belvidere has a lively outdoors scene with plenty of opportuntiy for boating, canoeing, tubing, and rafting. While in Belvidere, be sure to check out the number of tree-lined parks, streets lined with antique stores, and some of the fabulous Victorian architecture — after all, Belvidere has more certified historic Victorian homes than any other town in New Jersey. If you're around in September, be sure to stop by during the annual Victorian Days festival, during which thousands of visitors, many of which arrive in period costume, stroll the streets and enjoy the festivities.
26. Barnegat Light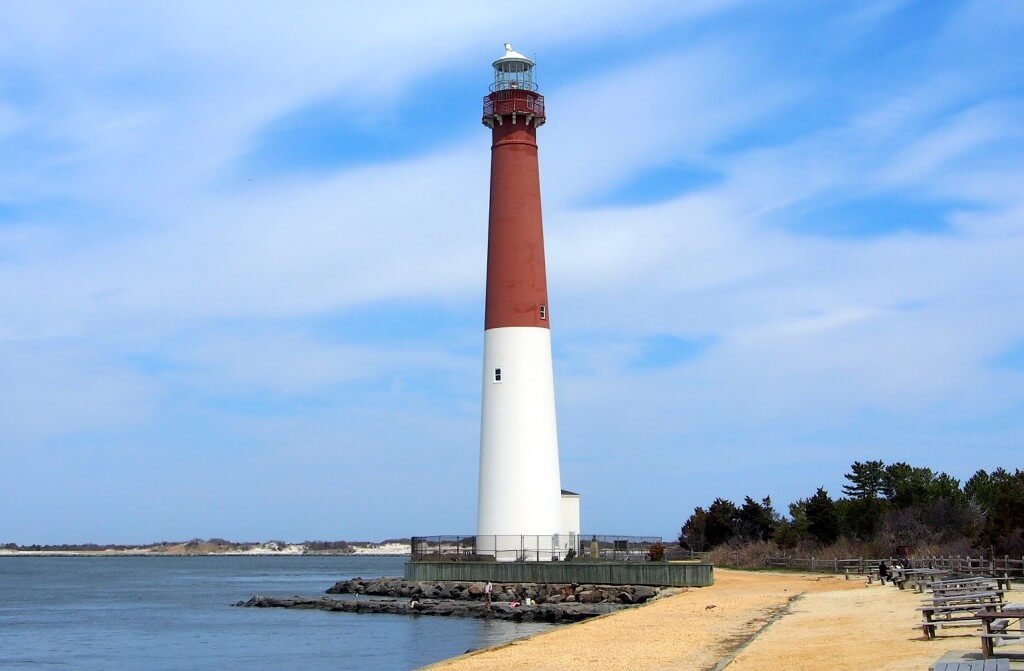 Located at the northern end of Long Beach Island, Barnegat Light hasn't changed a whole lot in the last century. The biggest industry in town is still fishing, and visitors can enjoy plenty of fresh seafood restaurants to prove it. Though officially it has been retired, the old red-and-white-banded Barnegat Lighthouse still attracts thousands of visitors every summer to Barnegat Lighthouse State Park, which also happens to be home to one of the last remaining tracts of maritime forest in the country. Birdwatchers should plan to spend some extra time at the State Park, which is an important resting and feeding ground for a number of diverse migrating species.
27. Rocky Hill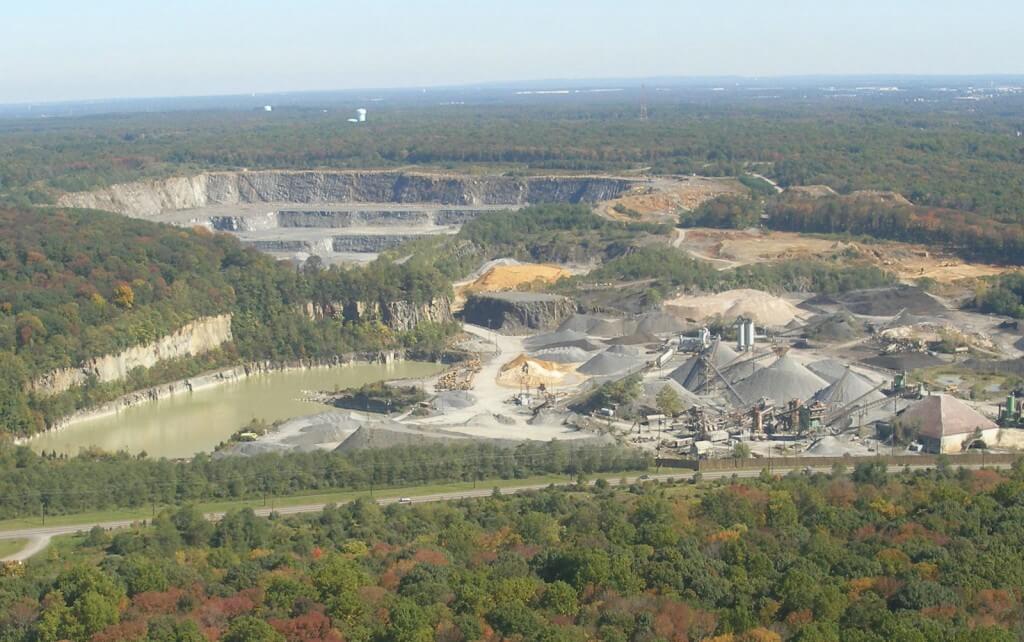 Once known as Devil's Featherbed because of its rocky terrain, Rocky Hills is a — you guessed it — rocky, but charming small town located in Somerset County. Rocky Hills has a number of quaint shops and eateries to visit, and a rich history that begins to come alive with a stroll through the downtown areas. While there, be sure to check out Rocky Hill Inn. One of New Jersey's best-known gastropubs, the Inn is highly respected for its world-class craft beers and premium draughts and microbrews.
28. Oldwick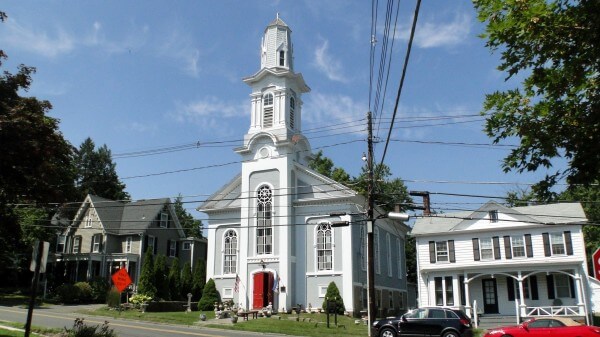 Once called New Germantown, Oldwick became Oldwick shortly after the end of World War I. Back then, the town was a thriving farming community, and Oldwick still retains much of its old country charm. It is well known for its many examples of Victorian-, Federal-, New England-, and Georgian-style architecture. Other notable sights include the Kline Farmhouse, the Oldwick Historic District, and the Taylor's Mill Historic District, each of which boast charming shops and eateries.
29. Stockton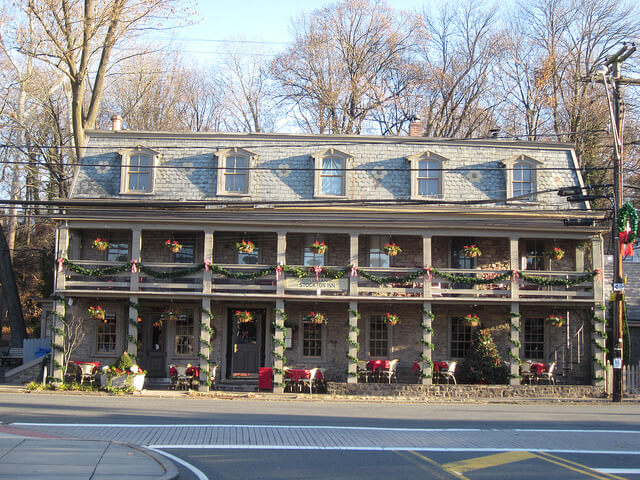 Tiny Stockton, with its population of just over 500 people, is yet another charming small town that sits along the Delaware River. The town hasn't changed much since its founding in the 1700s. The old Stockton Inn, immortalized in the Broadway play On Your Toes, still sits front and center downtown. Further along the river is the Prallsville Mill, which was saved and restored by Stockton citizens and is now part of the National Register of Historic Places.
30. Blawenburg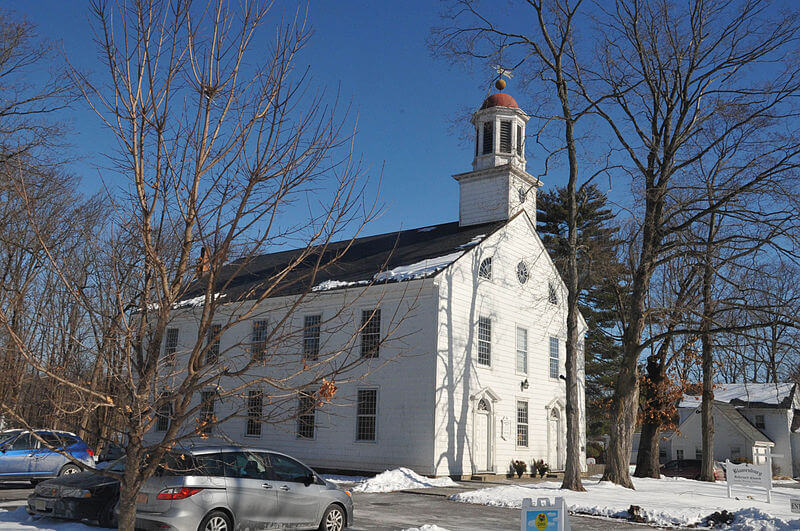 History buffs and antique lovers are sure to enjoy a visit to Blawenburg, an unincorporated community located near Montgomery Township. Though all of Blawenburg is listed on the National Register of Historic Places, Blawenburg itself is a charming and quaint historic district, the centerpiece of which is undoubtedly the Reformed Dutch Church of Blawenburg. One need not be religious to appreciate the peaceful church grounds, which were built in 1830. While you're there, be sure to check out the grave of acclaimed poet and painter John Allan Wyeth.
Posted June 2016