Fully Licensed and Insured
Top-rated contractor on Angie's List, Home Advisor, BBB, and more
Over 20 years of experience
Replacement windows and doors
Vinyl siding, wood siding, and manufactured siding
Kitchen and bath remodeling, and much more!
Thank you for considering Essex Home Improvements – your premier repair, remodeling, and home improvement general contractor in New Jersey! Our services include replacement window installation, siding contracting, kitchen remodeling, bath remodeling, and more.
---
You deserve the best, so don't settle for less.
---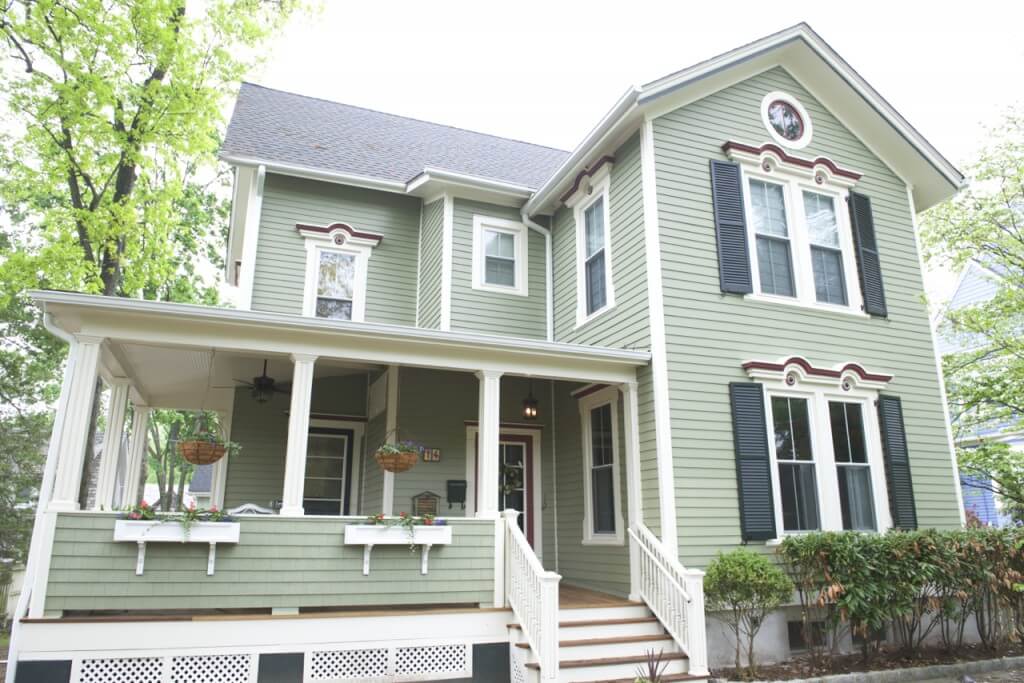 No matter what your needs, exterior or interior, all of us at Essex Home Improvements are here to accommodate you by offering truly professional contracting services. We provide experienced and expert craftsmanship, we use only the highest-quality materials, and we do it all at a price that our competitors cannot match.
See Before and After Pictures of a Summit, NJ Kitchen Remodeling
At Essex Home Improvements, we don't like to use the word "customers." Because we are a local family-owned and family-operated business with deep roots here in New Jersey, we like to say that we gratefully help our
friends and neighbors
across the state.
We say this with a sense of pride, because as an established local company we feel that we can serve those friends and neighbors, and even our entire community much better than any out-of-state or impersonal corporation ever can.
Request a Free Quote from Essex Home Improvements
What Sets Us Apart from Our Competitors?
There are two very important concepts that we follow here at Essex Home Improvements – pride and professionalism. Unfortunately, those are words that you will not readily see applied to most home improvement companies. Here, those two simple words guide everything that we do.
Pride. Everyone that you come in contact with here is a member of our family. We don't have salespeople, installers, or even administrative personnel who are all merely employees each with their own agendas. Here, we are more than just workers who happen to be on the same team. We are all family members committed to the success of our family business, a success that can only be realized by ensuring that each and every one of our customers is 100% satisfied with everything that we do.
Professionalism. None of us here at Essex Home Improvements treats our obligations as simply a job. This is our career and our way of life. This means that we are constantly striving every day to do things just a little bit better than we ever have before, by staying informed about the latest materials, techniques, tools, and trends, all in the interest of justifying the faith that local homeowners and businesses have placed in us.
Services Offered
At Essex Home Improvements, we are trained and experienced in a number of different general contracting disciplines, so we are able to offer the public affordable quality work for any type of desired home improvement or repair. If you do not see your needed service offered, give us a call, and we will listen and attempt to guide you. Most often, we will have a solution for you.
Sometimes, the homeowners who call us don't even have a clear idea of what it is they want to do. They only know that they are unhappy with the condition or appearance of their home. As professionals, we can guide you through the process and help you plan a project that will soon have you enjoying the home you have always deserved and wanted.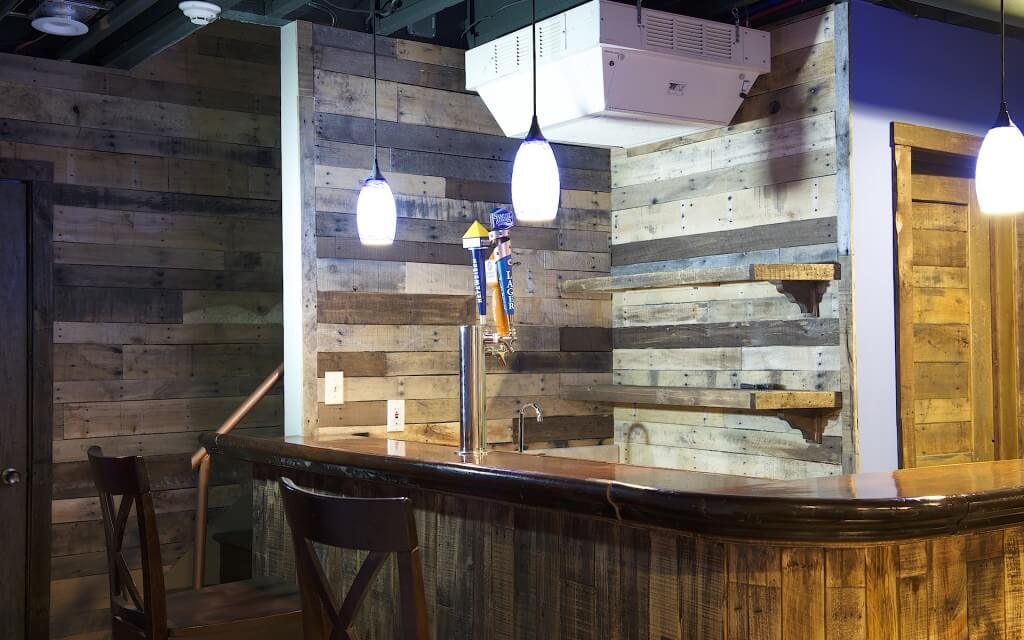 View the Complete Gallery for this Project
A
remodel
occurs when you completely change the function or look of a room or property. For example, if you wanted to change an existing unfinished basement into a game room, this would be an example of a remodeling project. Essex Home Improvements is easily able to assist with remodeling, which often require additional knowledge of design and current trends, rather than just physical labor.
A renovation occurs when a room or property is no longer completely functional even with regular maintenance and care. This may involve cleaning and debris removal, repair, and in rare cases, the demolition and rebuilding of a structure.
A general home improvement is any updating of a feature of a home or building, such as new windows or doors, flooring, or exterior siding, among other things. As a general contracting company, Essex Home Improvements has the experience and expertise needed to handle just about any job imaginable.
Replacing the exterior windows and doors of your home is a wonderful way to instantly transform your home. Modern replacement windows and doors come in a wide variety of colors and styles, and choosing the right ones can give an older home a much-needed facelift and a fresh, modern curb appeal. Read more about our approach to replacement door installation in NJ.
Many home improvement companies only offer one brand of window or door, and so they push those models upon their potential customers, whether or not their brand is the best solution. We here at Essex Home Improvements work for our friends and neighbors, not for the manufacturer.
Not convinced yet? WindowsAndSiding.net ranked us the #1 window installer and siding contractor in Hunterdon County!
We are not contracted with, obligated to, or locked into any one particular manufacturer. Consequently, we are always able to find the best solution for any individual situation. We only use brands of the grade, with names that are recognized throughout the industry as paragons of excellent quality, such as Anderson, Pella, Marvin, and Alside, among others. We are able to offer windows and doors made from a variety of materials – wood, vinyl, aluminum, steel, and even fiberglass, depending on the individual home.
Further Reading: New Construction Window Replacement in Bridgewater, NJ
Over time, even the most well-built homes can start to show their age. With the proper installation of the newest and most modern materials and styles, Essex Home Improvements can quickly and permanently improve the aesthetic appeal of even the most timeworn home.
Years ago, people were critical of vinyl siding because it looked artificial and came in a very limited range of colors. How the times have changed! Today, vinyl siding arrives in a wide assortment of realistic styles suitable for every type of home. Panels can be made patterned after real wood, a variety of shingle styles, or even with the appearance and texture of real stone. In addition, the color palette has exploded, offering bright colors that were unthinkable a generation ago.
We are factory-trained and able to professionally install a number of top-quality siding choices from the most trusted manufacturers in the industry – Certainteed, Mastic, Alside, and Heartland, just to name a few. By offering lifetime warranties and backed by 100% customer satisfaction guarantees, we are able to help beautify homes across state.
With the harsh winters and brutal summers that we can experience here on the East Coast, it comes as no surprise that our lawns and landscaping can take a beating. We here at Essex Home Improvements are experts at helping you create the outdoor environment of your dreams, one that is sure to complement the aesthetic appeal of your home. We are familiar with all the latest landscaping trends and techniques, and know how to find the right combination of plants, stonework, and accessories to turn your barren, patchy, or unappealing property into a lush and green environment that you can be proud of.
Areas Serviced
We offer all of our services across the board to everyone in the counties of Bergen, Essex, Hunterdon, Morris, Somerset, and Union. If you live outside of these areas, we are always looking to expand, so give us a call. We would be happy to discuss your needs to see if we can work something out.
We here at Essex Home Improvements realize that you have a choice in the New Jersey area when it comes to the care and beautification of your home. Every day, in every way, and on every job we do, we strive to earn the right to be that choice.
Bergen County
Bergenfield (07621), Bogota (07603), Carlstadt (07072), Cresskill (07626), Dumont (07628), East Rutherford (07073), Elmwood Park (07407), Emerson (07630), Englewood (07631),
Englewood Cliffs (07632), Fairview (07022), Garfield (07026), Hackensack (07601), Hasbrouck Heights (07604), Haworth (07641), Hillsdale (07642), Leonia (07605), Lodi (07644), Lyndhurst (07071), Maywood (07607), Montvale (07645), Moonachie (07074), New Milford (07646), North Arlington (07031), Oradell (07649), Palisades Park (07662), Paramus (07652), Ridgefield (07657), Ridgefield Park (07660), Ridgewood (07450), River Edge (07661), Rochelle Park (07662), Rutherford (07070), Saddle Brook (07663), Saddle Rivee (07458), Teaneck (07666), Tenafly (07670), Wallington (07057), Washington Twp. (07676), Westwood (07675), Wood Ridge (07075), Wycoff (07481)
Essex County
Belleville (07109), Bloomfield (07003), Caldwell (07006), North Caldwell (07006), West Caldwell (07006), Cedar Grove (07009), Essex Fells (07021), Fairfield (07004), Glen Ridge (07028), Livingston (07039), Maplewood (07040), Millburn (07041), Montclair (07042), Upper Montclair (07043), Nutley (07110), Roseland (07068), Short Hills (07078), South Orange (07079), Verona (07044), West Orange (07052)
Morris County
Boonton (07005), Cedar Knolls (07927), Chatham (07928), Chester (07930), Denville (07834), Dover (07801), East Hanover (07936), Florham Park (07932), Gillette (07933), Green Village (07935), Harding Twp. (07976), Lake Hiawatha (07034), Lincoln Park (07035), Long Hill (07933), Madison (07940), Mendham (07945), Mine Hill (07803), Montville (07045), Morris Plains (07950), Morristown (07960), Mount Tabor (07878), Mountain Lakes (07046), New Vernon (07976), Parsippany (07054), Pine Brook (07058), Randolph (07869), Rockaway (07866), Stirling (07980), Towaco (07082), Washington (07882), Whippany (07981 and 07999)
Hunterdon County
Annandale (08801), Asbury (08802), Baptistown (08803), Bloomsbury (08804), Califon (07830), Clinton (08809), Clinton Twp. (08833), East Amwell (08551), East Amwell Twp. (08551), Flemington (08822), Frenchtown (08825), Glen Gardner (08826), Hampton (08827), High Bridge (08829), Lambertville (08530), Lebanon (08833), Lebanon Borough (08833), Little York (08834), Milford (08848), Oldwick (08858), Pittstown (08867), Pottersville (07979), Quakertown (08868), Readington (08870), Ringoes (08551), Rosemont (08556), Sergeantsville (08557), Stanton (08885), Stockton (08859), Tewksbury Twp. (07830), Three Bridges (08887), West Amwell (08530), WhiteHouse (08888), WhiteHouse Station (08889)
Warren County
Allamuchy (07820), Allamuchy Township (07840), Alpha (08865), Belvidere (07823), Blairstown (07825), Broadway (08808), Buttzville (07829), Changewater (07831), Columbia (07832), Delaware (07833), Delaware Park (08865), Great Meadows (07838), Hackettstown (07840), Hardwick (07825), Harmony Township (08865), Hope (07844), Johnsonburg (07846), Lopatcong (08865), Oxford (07863), Phillipsburg (08865), Port Murray (07865), Stewartsville (08886), Vienna (07880), Washington (07882)
Somerset County
Bedminster (07921), Bernardsville (07924), Branchburg (08853), Bridgewater (08807), Far Hills (07931), Gladstone (07934), Green Brook (08812), Hillsborough (08844), Martinsville (08836), Montgomery (08502), North Plainfield (07060, 07062, 07063), Peapack (07977), Raritan (08869), Somerville (08876), Warren (07059), Watchung (07069)
Union County
Berkeley Heights (07922), Cranford (07016), Garwood (07027), Kenilworth (07033), Mountain Side (07092), New Providence (07974), Springfield (07081), Summit (07901), Union (07083), Westfield (07090)
Professional work. High-quality materials. 100% satisfaction.
That is our promise, from our family to yours.
Call today and schedule a no-pressure, no salesman evaluation and quote.
More areas where you'll appreciate our expertise:
Kitchen Contractor, Kitchen Remodeling
Replacement Window Installer, Replacement Window Contractor, Window Replacement
Bath Remodeler, Bath Contractor
Siding Contractor, Siding Installation, Vinyl Siding Contractor
Basement Remodeling Contractor
General Contractor
Skylight Installation
Door Installation, Sliding Door Installation, Replacement Door Installation
And while you're visiting, check out some of our features.